by Ted Drozdowski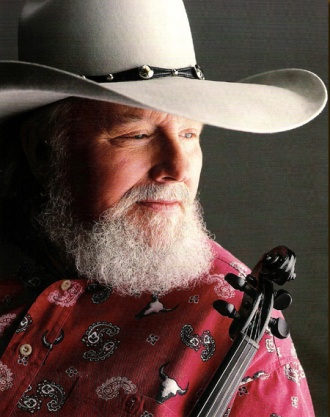 The Southern rock grandpappy, who's 77, has been a Nashville legend for over 50 years.
Daniels' seminal albums Fire on the Mountain and Million Mile Reflections—released in '74 and '79, respectively—sold millions of copies, and his songs "Long Haired Country Boy," "Uneasy Rider," "The South's Gonna Do It Again," and, of course, "The Devil Went Down to Georgia" have made him a part of the rock and roll lexicon.
Besides heart, twang, and a sense of place, the other constant in most of Daniel's half-century of music making has been his Gibson Les Pauls. They continue to play a prominent role on his albumDeuces—especially in "Jammin' for Stevie," the duet album's brawny closing instrumental skirmish with Brad Paisley.
"I've been playing Les Pauls ever since I could afford one in the early 1970s," says Daniels, whose pre-solo-career session credits include Bob Dylan's Nashville Skyline, Self Portrait, and New Morning. "I've played a lot of them since then and I have to say I've had an original '58 and a '59 and the '59 Reissues they're making now are as good as the old ones.
"I got my first Les Paul because I liked the tone and because the doublecoil pickups meant I didn't have to move my chair around in the studio to prevent feedback," he continues.
"I had played a couple Gibson hollow bodies and a Fender before I got my first Les Paul. And when I did, it was like stepping into the driver's seat of a Cadillac. It felt like home."
But then, there's the sad story of the Rosewood Lady, one of Daniels' early Les Pauls. It was bought in a small Nashville shop and quickly became his favorite. "I loved that guitar," he says. "It was a '59 Red Sunburst, which is my favorite color, and it played like a dream, so I named her the Rosewood Lady. One day she needed a little fix-up. One of my guys was taking her downtown to the repair shop and he stopped on the way. Somebody stole her out of his car. That was terrible."
Nonetheless, Daniels' romance with the Les Paul Standard model has continued. And while his guitars are fine-tuned by the Gibson Custom Shop before they reach his hands, he says he likes them stock just fine. "They feel great every time," he allows. "They're also very consistent in terms of the sounds you get and staying reliably in tune. I'm very conscious about not having any dead space in my shows, so I don't have time to spend tuning guitars and tweaking my sound."
Speaking of Daniels' thick, buttery sound, these days he achieves it by stringing his Reissue Les Pauls with .10 gauge Gibson string sets and plugging into a Marshall 100-watt head that blasts through a 4×12 Marshall cabinet.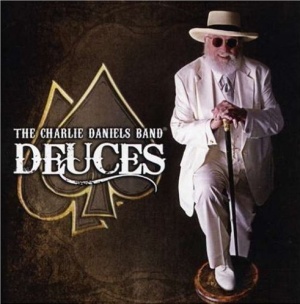 "I used to use 200-watt heads and four bottoms," Daniels says, chuckling, "but now I just use one top and bottom. Back in the early '70s the sound systems weren't very good and I always wanted to cut on stage. Nowadays it's a lot better." Occasionally he'll use a distortion pedal, but otherwise he's a Gibson/Marshall purist.
"I turn up a little when I take a solo," Daniels explains. "Otherwise I just like to get caught up in the spirit of what's happening on-stage. We have a lot of latitude for jamming in the Charlie Daniels Band, and sometimes I can reach a little too far out, so the best thing for me to do is just play within myself and not think about what the other two guitar players are doing. The most important thing for anyone to remember is to always play yourself.
"I admire a lot of guitar players and try to learn something from them all, from B.B. King to Stanley Jordan," says Daniels. His own style fuses blues, gospel, country, R&B, and rock—and mirrors his varied tastes.
"If I'm just sitting around with my guitar, though, I'm most likely to play some blues or shuffle beat tunes or jazz. I loved Stevie Ray Vaughan. But still, the best solos come from inside you, regardless of what anybody else is doing."
Courtesy of Gibson.com
Comments
comments
Powered by Facebook Comments