by Anne Erickson
Christmas shopping is in full swing, and if you're anything like me, that means it's time to buy some music. On Black Friday, I stopped by a local record store and picked up some goodies available via Record Store Day's "Back to Black Friday" initiative. Among my prized positions: the 20th anniversary edition of Nirvana's Incesticide on 12" vinyl and the limited-edition, 10" vinyl of Mad Season's famed single, "River of Deceit."
The folks behind National Record Store Day have hooked up a bevy of holiday releases available exclusively at your local, independently owned record shop this season. Check out a few items (in alphabetical order by artist) below. For a full list of releases and to find a participating record shop near you, head to Record Store Day's official website.
Beach Boys, Surfin' Safari.
Say you have a Beach Boys enthusiast on your shopping list? In honor of Record Store Day, the Boys have releasedSurfin' Safari on 10" vinyl, featuring their first-ever single and their latest single. Surf it up, boys!
Bob Dylan, Duquesne Whistle.
Folk icon Bob Dylan has released Duquesne Whistle at local record shops, and the 7" vinyl features "Duquesne Whistle," a song Dylan wrote with Robert Hunter and that appears on Dylan's album Tempest. The B-side is a previously unreleased version of "Meet Me in the Morning" from the Blood on the Tracks sessions.
David Bowie, The Jean Genie.
David Bowie offers a special 7" picture disc of The Jean Genie in advance of the 40th Anniversary reissue of Aladdin Sane. The track listing includes "The Jean Genie" and "The Jean Genie (BBC Top of the Pops 1973)."
Frank Zappa, Why Don'cha Do Me Right, Big Leg Emma.
Frank Zappa's Why Don'cha Do Me Right, Big Leg Emma features two tracks that appeared as bonus tracks on the 1989 CD reissue of Absolutely Free. The songs were last released on 7" vinyl in 1967. The vinyl is gold embossed and numbered.
Grateful Dead, Live at Winterland (5/30/1971).
Any Deadhead would jump at the chance to scoop up this Live at Winterland (5/30/1971) LP, featuring a bevy of never-before-released tracks. The set was recorded live at Winterland on 5/30/1971 (surprise), and it's mastered from original two-track reels. The LP also features new liner notes from Grateful Dead scholar Blair Jackson.
Joe Strummer, Live at Action Town Hall.
Live at Action Town Hall features never-before-physically-released audio from the 2002 benefit concert in which Mick Jones famously climbed on stage with the Clash. At the time, it marked first time Joe Strummer and Jones had appeared together on stage in nearly 20 years.
Lucinda Williams / Michael Chapman, That Time of Night.
The legendary Lucinda Williams covers Michael Chapman's "That Time of Night" on this 10" vinyl, which was taken from Tompkins Square's new tribute album, Oh Michael, Look What You've Done: Friends Play Michael Chapman. Chapman is featured on the other side with his own version of the song.
Mad Season, River of Deceit / I Don't Know Anything (Live).
Any grunge fan would likely love this limited-edition 10" vinyl featuring Mad Season's famed track "River of Deceit" as well as a live recording of "Don't Know Anything." Mad Season, of course, was an American rock supergroup formed in Seattle, Washington in 1994, featuring members of three popular grunge bands: Alice in Chains, Pearl Jam and Screaming Trees (Barrett Martin, Mike McCready, John Baker Saunders and Layne Staley).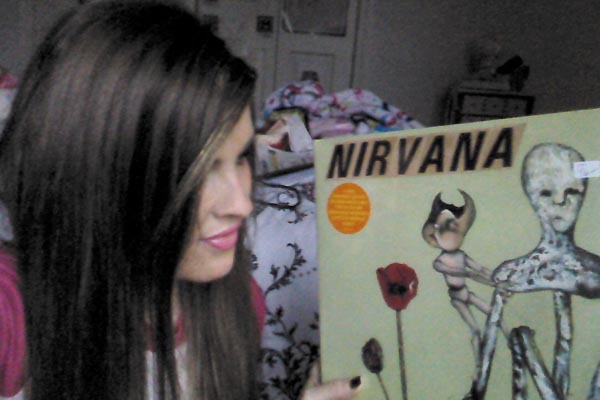 Nirvana, 20th Anniversary Edition of Incesticide 45RPM Edition.
If you have a Nirvana fan on your holiday list, you can't go wrong here. This limited-edition audiophile edition of Nirvana's Incesticide is recompiled and remastered from the original analog master tape, plus pressed by Analogue Productions on two 180-gram virgin 12" vinyl discs and cut at 45 RPM vinyl for superior audio quality.
The Rolling Stones, The Rolling Stones.
The Rolling Stones are celebrating their 50th anniversary this year, and that includes releasing a special EP exclusively at your local record shop. The Rolling Stones EP, which first dropped in 1964, arrives on 7" vinyl, making it available in its original format for the first time since the original release.
Comments
comments
Powered by Facebook Comments