by Daniel Ericksson
Whenever I look back at a year, at first glance I think "there weren't many albums that I liked this past year," or something to that effect. But as soon as I actually start listing them I always find myself having so many new favorites, and 2012 is no exception. I've decided to list 10 albums that I think stand out from the crowd. Some are obvious choices, and others might be a bit obscure, but well worth a listen, and a great way to discover some new music.
ZZ Top – La Futura
2012 was the year of classic rock. Aerosmith, Lynyrd Skynyrd, and ZZ Top all had new albums out. Out of the three, ZZ Top's La Futura tops the bill. Produced by Rick Rubin and Billy Gibbons, the album sees the Texas trio returning to their blues rock roots. The first three songs on the album, "I Gotsta Get Paid," "Chartreuse," and "Consumption" are right up there with the band's best material. Fans of the band seem to really like the album since La Futura is the first ZZ Top album to reach the Top 10 of the Billboard 200 chart since the band\s greatest hits album back in 1992.
Aerosmith – Music From Another Dimension
The bad boys from Boston returned with their first album of all original music since Just Push Play in 2001. Music From Another Dimension is full of tasty guitar riffs by Brad Whitford and Joe Perry, both of whom play Gibson Les Paul's on the album. Whitford relied heavily on a Goldtop, while Perry favored his second Gibson Les Paul Signature Model. Veteran Aerosmith producer Jack Douglas is also back, and he most definitely help bring out Aerosmith's classic sound. This time around, most songs were written by the band themselves, with all band members contributing to the writing process.
Gary Clark Jr. – Blak and Blu
Blues guitarist Gary Clark Jr. released his major label debut in 2012. Blak and Blu has gotten a lot of attention in the music press, and rightly so. Clark has been releasing independent recordings for about 10 years. The album is a nice mix of rock, blues and soul. Opening track "Ain't Messin 'Round" has a swagger that would make James Brown proud, and the guitar solos in "When My Train Pulls In" is dirty blues rock in it's purest form. The second wah-laden solo sounds like Clark is channeling the tone of Jimi Hendrix. The song "Bright Lights," which appeared in a different version on his Bright Lights EP release in 2010 is the corner stone of the album. Looking forward to hearing that live when Clark takes Blak and Blu on a European club tour in the spring.
Kid Rock – Rebel Soul
Kid Rock returned with a self-produced album in November. It is a breath of fresh air and a step in the right direction after his previous effort Born Free, which was a mash up of guest spots and various producers. Rebel Soul sees Rock in the same territory he was exploring with his hugely successful Rock n Roll Jesus album. It is a homage to great seventies rock in the vein of Lynyrd Skynyrd but with Rock's own flavor added to the mix. The songs are lavish affairs with soaring choruses and great backing singers. Kid Rock is back to his country-flavored rock music with some rapping thrown in for good measure. Thank you.
Band of Skulls – Sweet Sour
British trio Band of Skulls released their sophomore effort Sweet Sour in the spring of 2012.  The album picks up right where 2009's Baby Darling Doll Face Honey left off, with overdriven guitars, and inventive riffs by the band's gifted guitarist Russell Marsden. The whole album is really solid with no filler material. Stand out tracks are "Wanderluster," "The Devil Takes Care of His Own," and the title track.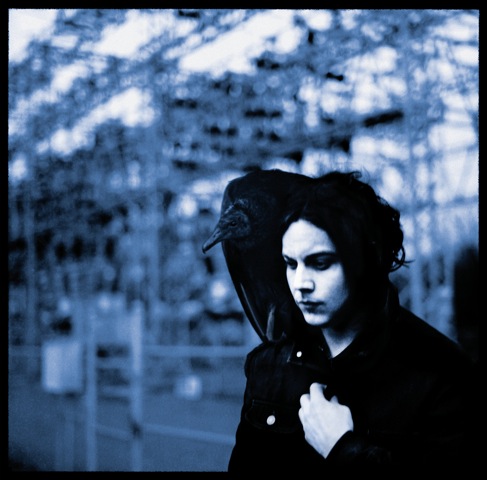 Jack White – Blunderbuss
Blunderbuss is technically Jack White's first solo album, even though he pretty much called the shots and did everything short of playing the drums on all of the albums by The White Stripes. But even though this is a solo album it has much more of a band feel than White's first group. Live Jack brings along two bands, the all-female The Peacocks, and their male counterparts The Buzzards. Blunderbuss doesn't really adhere to any one particular style, instead White mixes and matches as he sees fit – the style is Jack White, plain and simple. Guitar lovers won't be disappointed since the album contain several Jack White guitar solos based around his unique technique of using a whammy pedal set an octave up, and White's fierce vibrato.
John Mayer – Born and Raised
John Mayer released the follow up to 2009's Battle Studies in May of 2012. Unfortunately Mayer came down with a throat condition that forced him to cancel his touring plans, leaving Born and Raised to lose some of its momentum. Nevertheless, it is a great album, and one of Mayer's best in terms of musicianship aside from his work with the John Mayer Trio. Opening track "Queen of California" sets the tone for the album, and was a radio hit for Mayer. Stand out track on the album is "Something Like Olivia" which is basd around a melodic guitar riff in the same vein as Mayer's excellent cover of Hendrix' "Bold as Love."
Bruce Springsteen – Wrecking Ball
In 2012 Bruce Springsteen released what is his best album since 2002's come back album The Rising. It's all built around the excecllent title track, which Springsteen wrote as an ode to the now torn down Giants Stadium in his native New Jersey. There are quite a few great folk rockers on the album that translate well in Springsteen's live shows, like for example "Death to My Hometown," "Shackled and Drawn," and "Land of Hope and Dreams" – a song which Springsteen has been playing live for years.
The Darkness – Hot Cakes
They were the number one rock band in the UK for a brief time in 2004, but then it all came crashing down due to infighting among band members, and the excessive drug use of lead singer Justin Hawkins. But in 2011 the original setting of The Darkness reunited – Justin's guitarist brother Dan, along with drummer Ed Graham, and bassist Frankie Poullain. In August 2012 the band released it's first album in six years, Hot Cakes. It might not be on the same level as the band's debut release Permission to Land but it is a great collection of lavish rockers. The album cover which feature a drawing of three bikini-clad women lounging on what appears to be pancakes drenched in syrup certainly is befitting for this over-the-top band, which is best enjoyed live.
The Avett Brothers – The Carpenter
They sort of get lost in the shadow of Mumford & Sons, but North Carolina based folk rockers The Avett Brothers have steadily built a solid following over the past decade, gaining lot's of attention when they appeared on the 2011 Grammy's alongside Bob Dylan, and Mumford & Sons. In 2012 The Avett Brothers released The Carpenter, an album produced by monster producer Rick Rubin. As is almost always the case with projects involving Mr. Rubin, the album is a solid collection of songs, like opening track "The Once and Future Carpenter," and the banjo goodness of "Live and Die."
Comments
comments
Powered by Facebook Comments